[:TH]Carsbrella Bike
คาร์เบลล่า ไบค์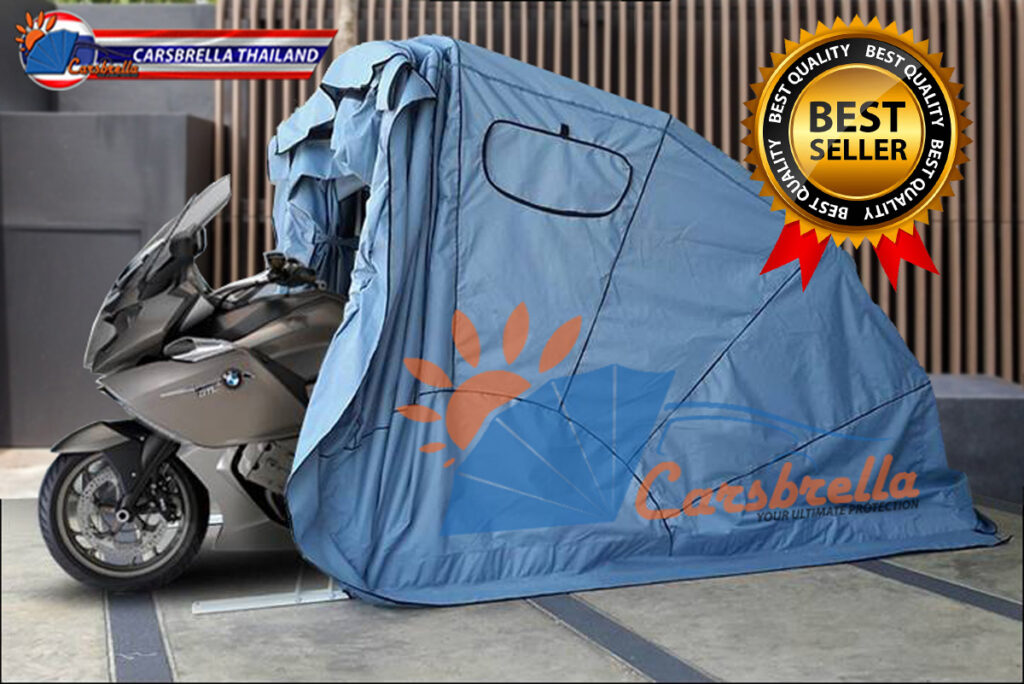 [supsystic-price-table id=11]
ปกป้องรถบิ๊กไบค์ และรถ เอทีวี ของคุณ
โรงจอดรถจักรยานยนต์ขนาดใหญ่ สำหรับรถ BMW, Harley Davidson, ฮอนด้า, คาวาซากิ, ไทรอัมพ์, Benelli, รถเอทีวีหรือยานพาหนะอื่น ๆ และคาร์เบลล่า ยังเป็นมากกว่าโรงจอดรถจักรยานยนต์
มี 2 โครงสร้างคือ
1. โครงเหล็ก เคลือบกันสนิม ทนต่อการกัดกร่อน
2. โครงสแตนเลส
ผ้าใบ
600D โพลีเอสเตอร์ 100% หลังคาคูนิล่อน
คุณสมบัติ
1. กันน้ำ กันแดด กัน UV 100%
2. ป้องกันฝุ่นละออง สัตว์เลี้ยงรบกวน
3. ระบบอากาศถ่ายเท ทั้ง 2 ด้าน
4. พับเก็บได้ ประหยัดเนื้อที่
5. ใช้งานง่าย
6. ฐานล่างจะเชื่อมเข้าด้วยกันเพื่อความมั่นคง
7. สามารถล็อคในตำแหน่งปิดหรือล็อคแบบกุญแจก็ได้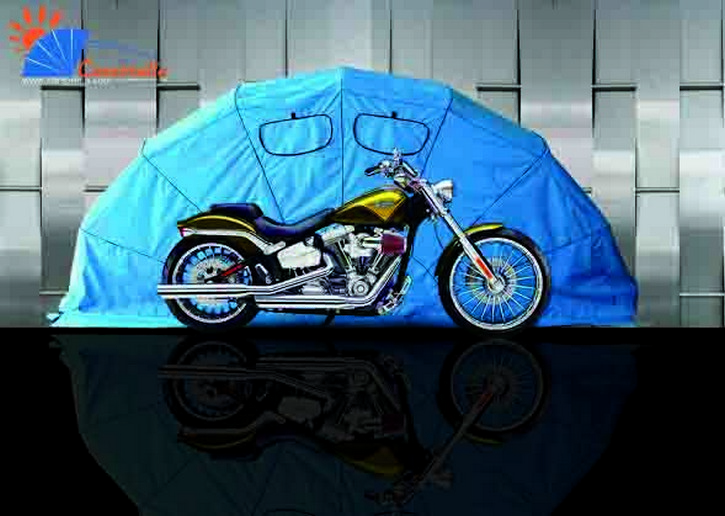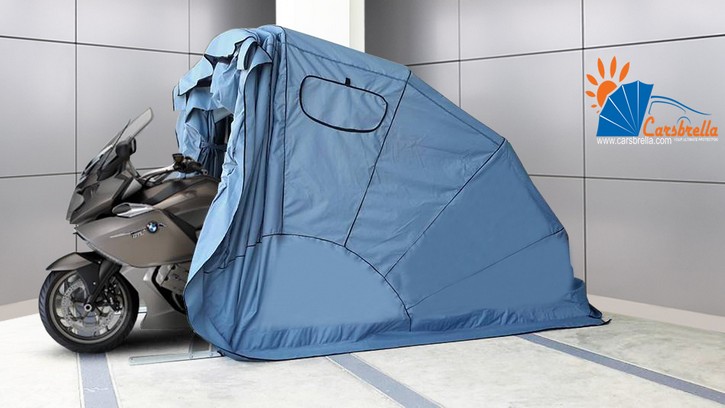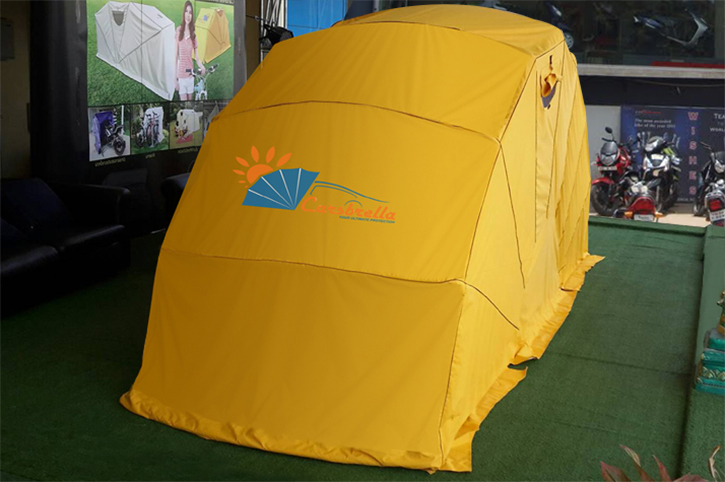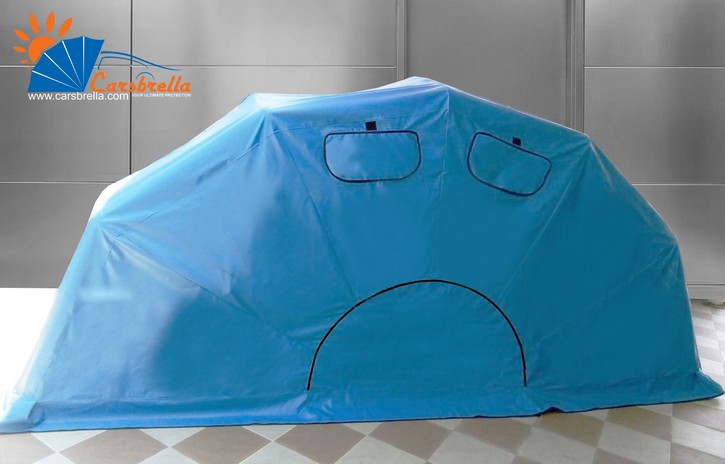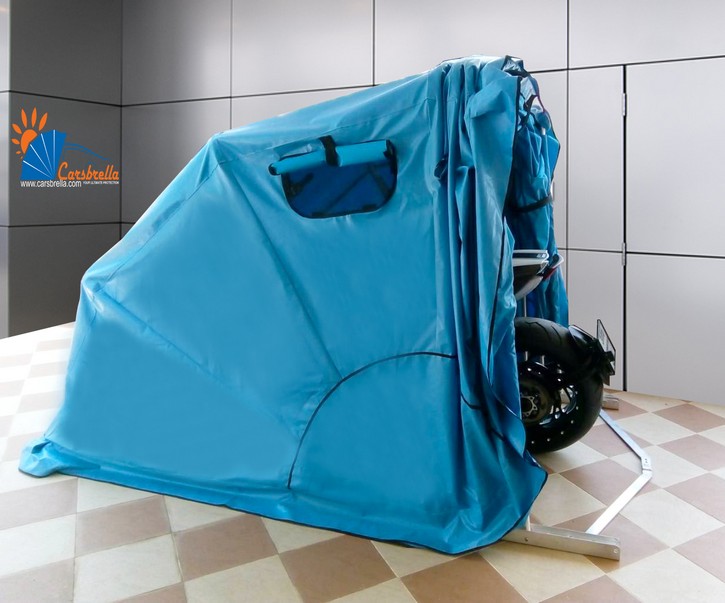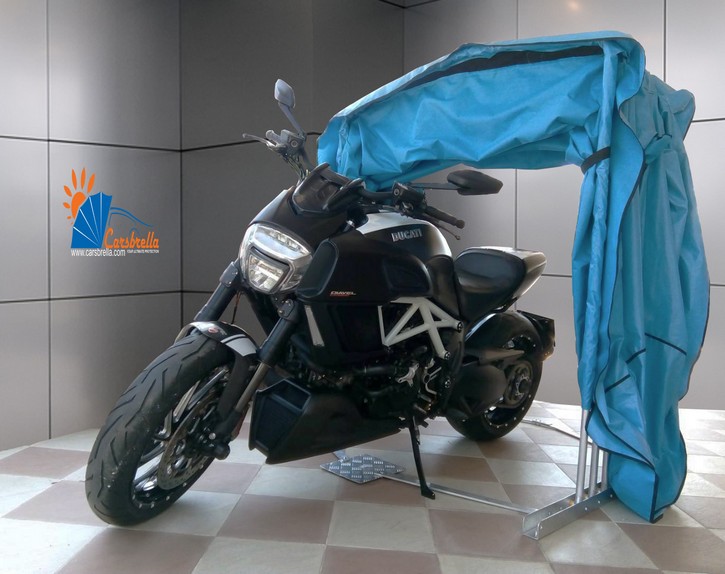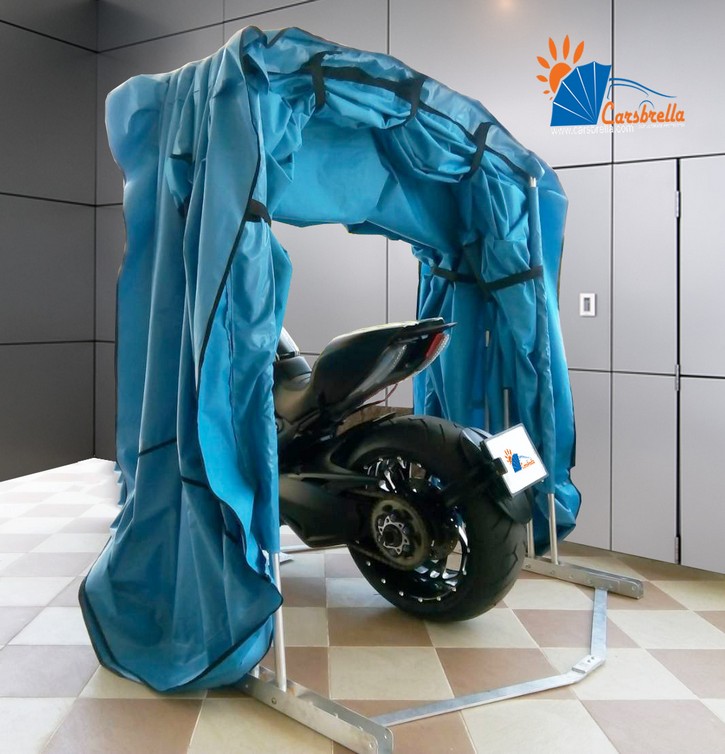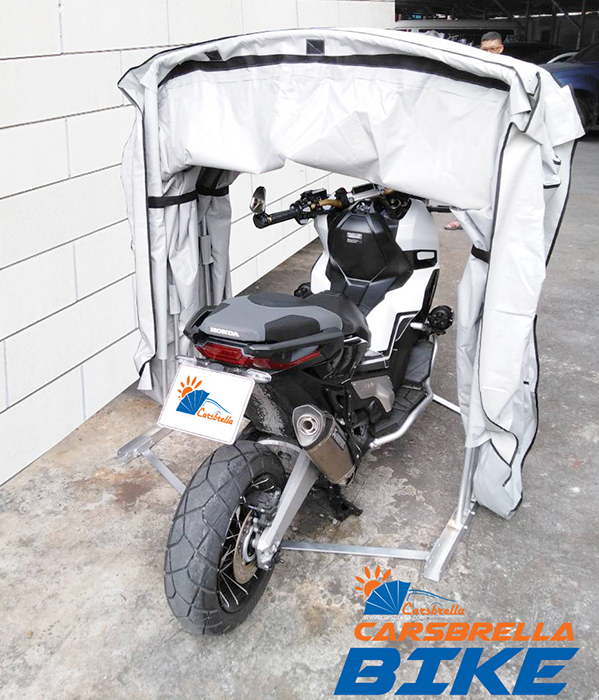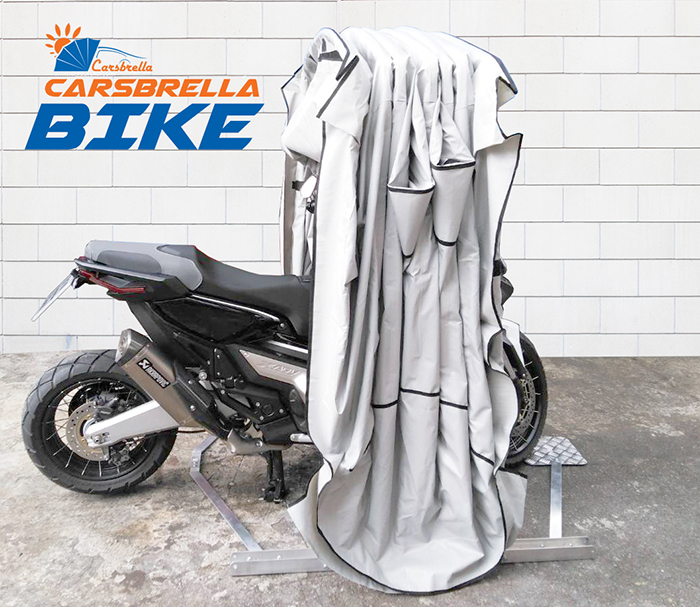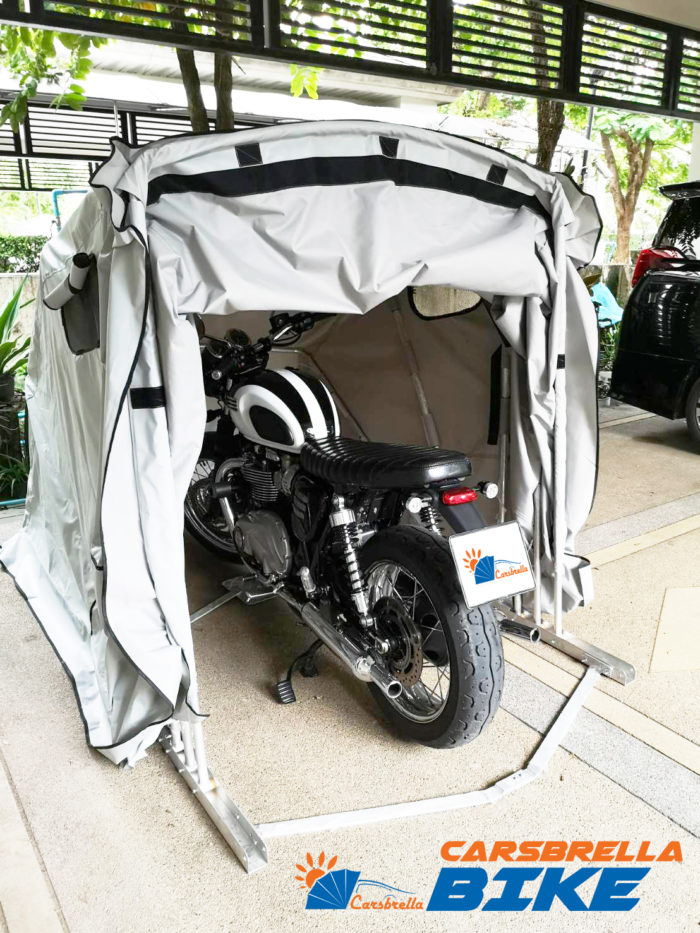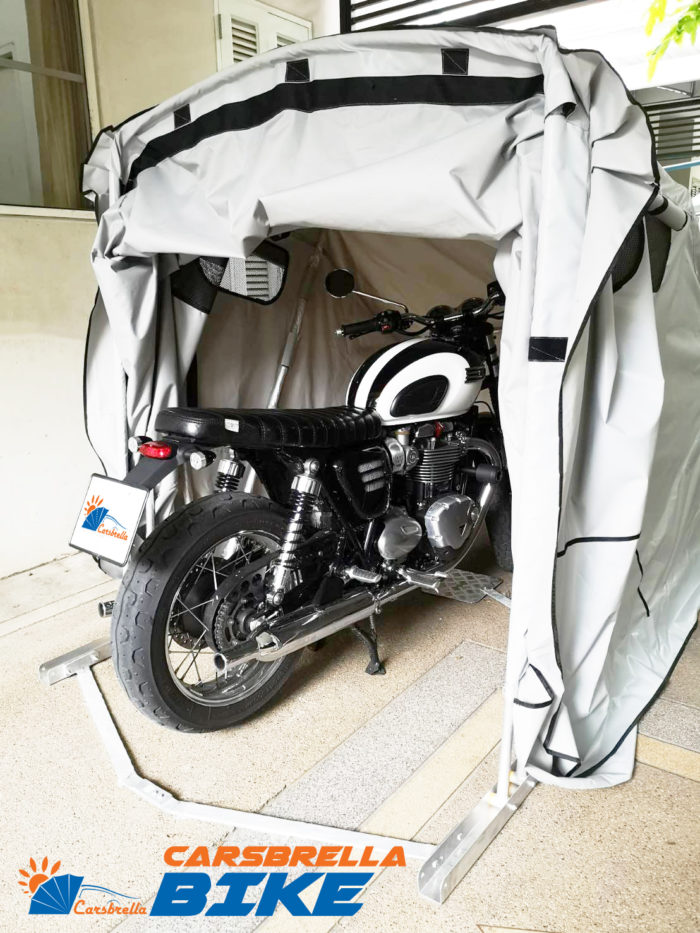 รีวิวการใช้งานจริง จากลูกค้าที่ซื้อไป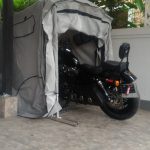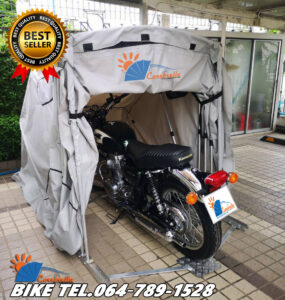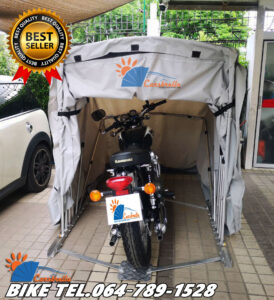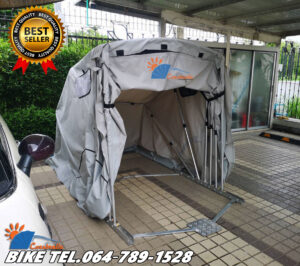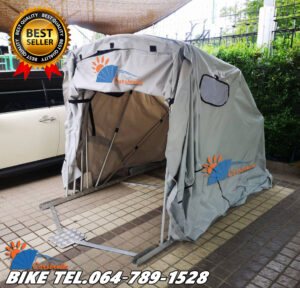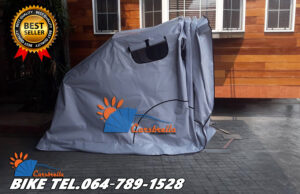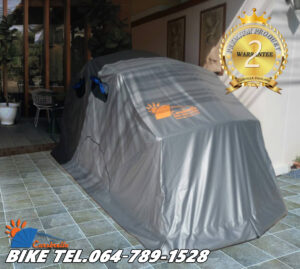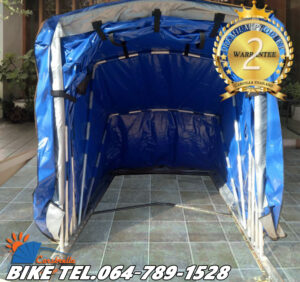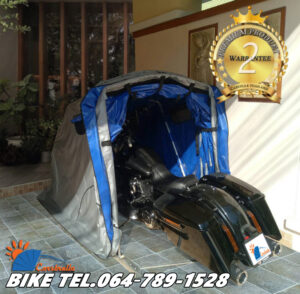 [:en]Carsbrella Bike
Protect Your Bigbike and ATV
Bike shelter for your BMW, Harley Davidson, Ducati, Kawasaki, Triumph, Benelli, Honda, ATVs or other vehicles. Our Carsbrella Bike is more than just a cover motorcycle seat.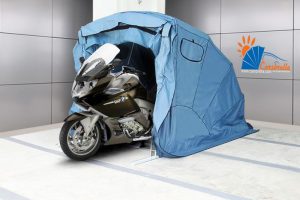 [supsystic-price-table id=10]
There are two models
1. Steel frame a rust proof coating and corrosion resistant product
2. Stainless steel frame
Fabric
600D 100% polyester oxford fabric for Shelter car cover it waterproof fabric. And Roof is Kunilon
Features
1. 100% water resistant material
2. Protection from dust and debris, it was easy to shake out the dirt
3. Fully ventilated both sides so great ventilation.
4. Folding car garage shelter Cover
5. Quick and easy to use
6. Motherboard are welded together for stability
7. Carsbrella can lock in the closed position or lock the key
The Tent do not touch the Motorcycle
1. Do not worry about exhausts hot melt fabric covers – there is no contact tent pipes.
2. No contact opening and closing with a cantilever design.
3. Contactless means that dirt and dust are not ground into the paint wind rippling Carsbrella tent.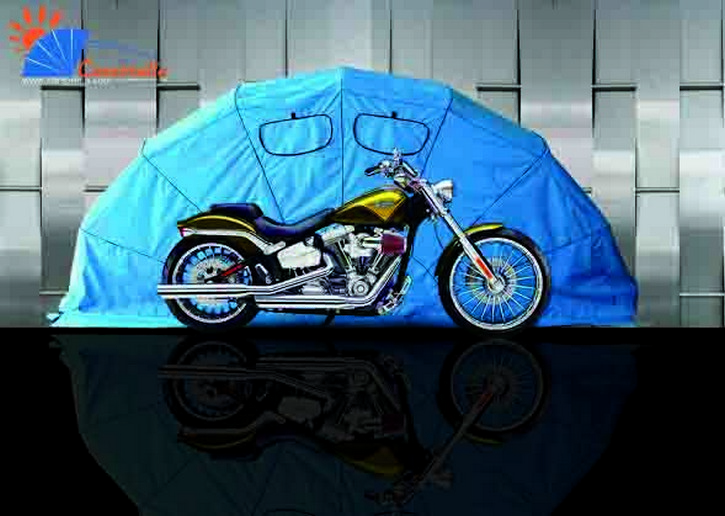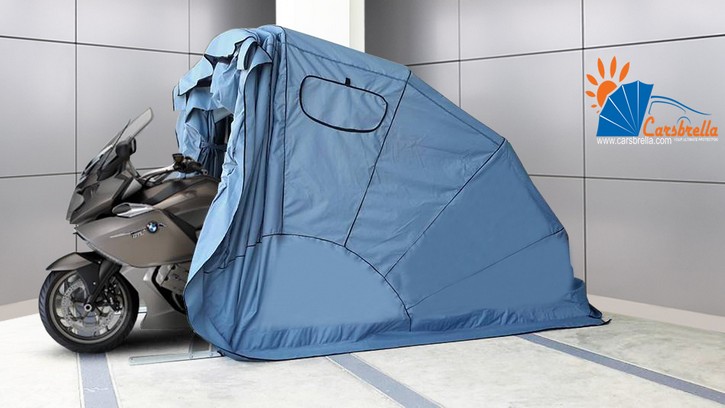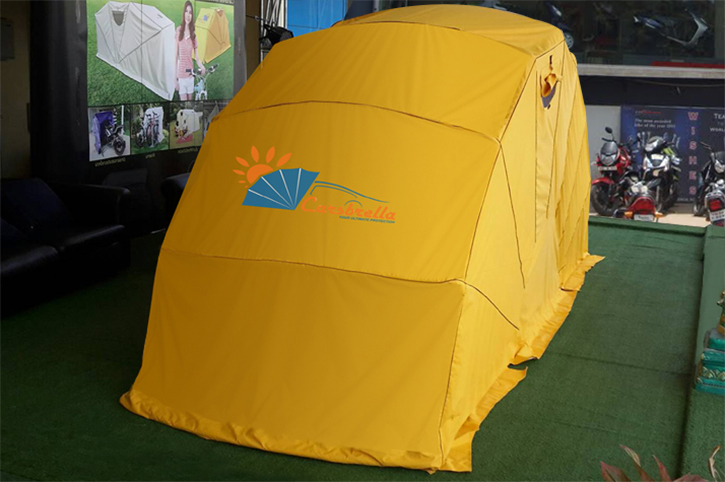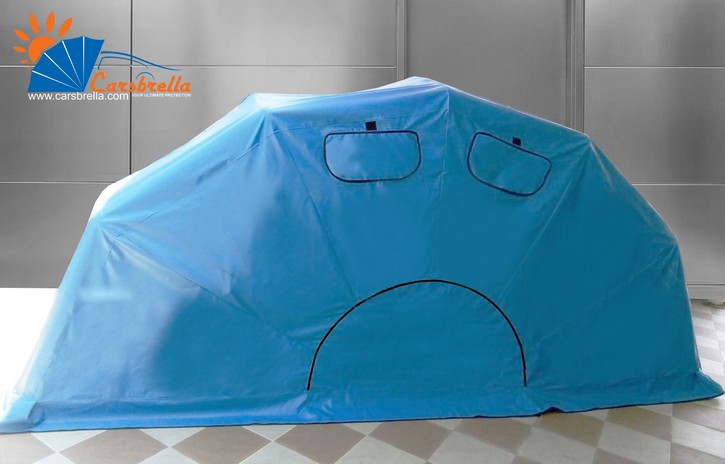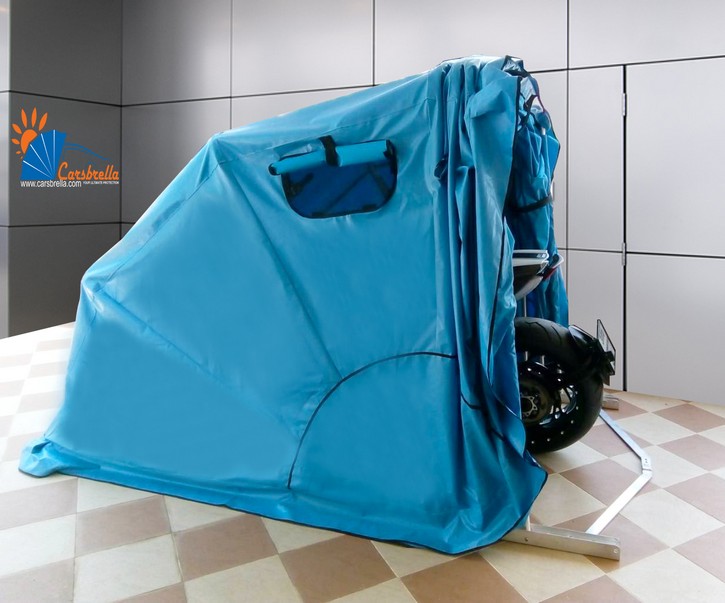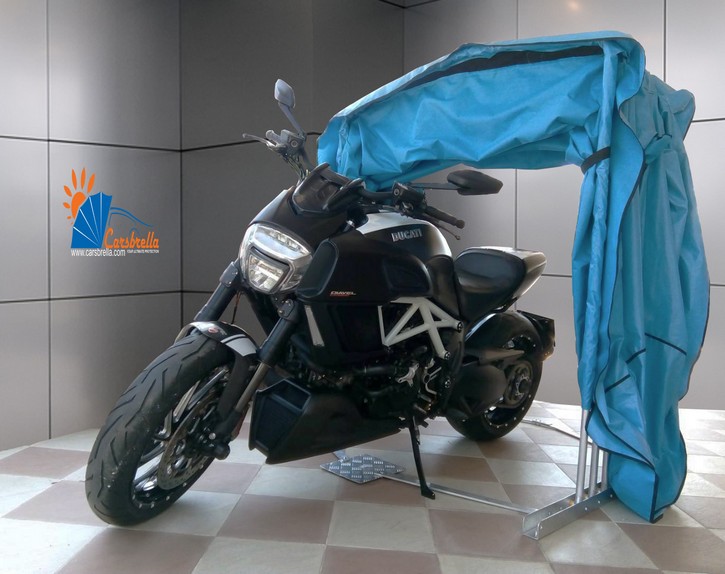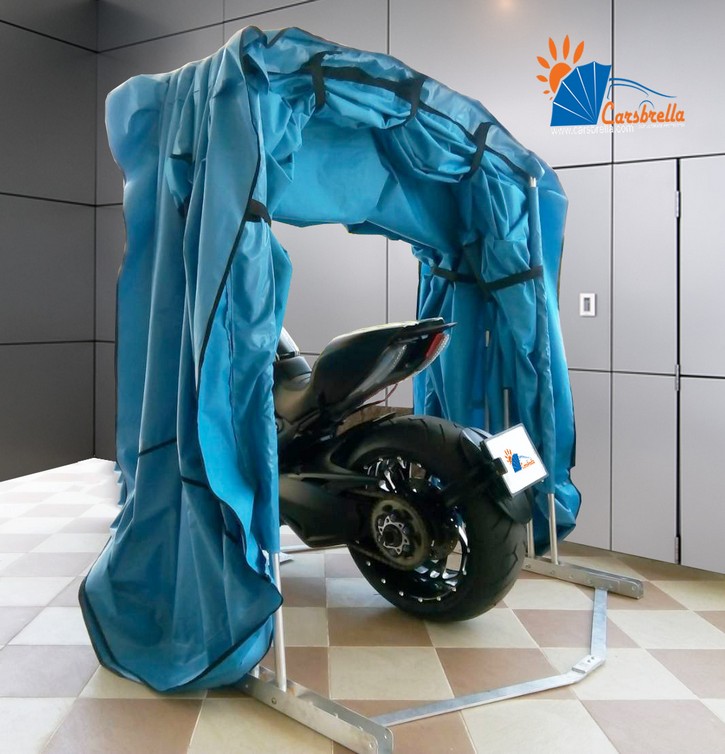 Reviews From customers who bought it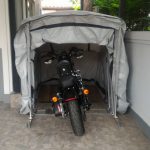 [:]