CARSBRELLA Folding Car Shelter
The company owns the exclusive rights in Thailand and Middle East countries, all products are guaranteed, have 24 hour services, export goods have passed the export standard already, and own factory in Thailand.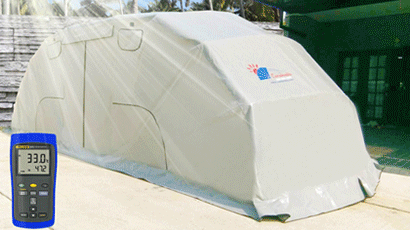 The Carsbrella is the origin of the concept protection devices for cars and motorcycles Maximum Performance. Because Thailand has a tropical wet and dry climate. Heavy rainfall during the rainy season and wind strength. To be able to cope with different weather conditions. Easy to install and move.
Carsbrella can protect your car as well. And can also be applied using the various applications. Not just a covered car. Can also be used as a tent in the camping. Or use the tent for storage in the well.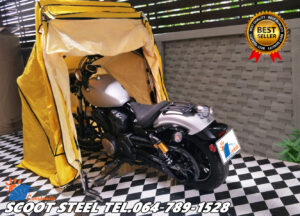 CARSBRELLA SCOOT (Steel)
For small to medium size motorcycles
Frame made of Steel and Aluminium
Steel Frame price is 10,900

baht
---
CARSBRELLA SCOOT (Aluminium)
For small to medium size motorcycles
Frame made of Steel and Aluminium
Kunilon fabric, 100% sun protection
For all small cars
Aluminium Frame price is  11,900

baht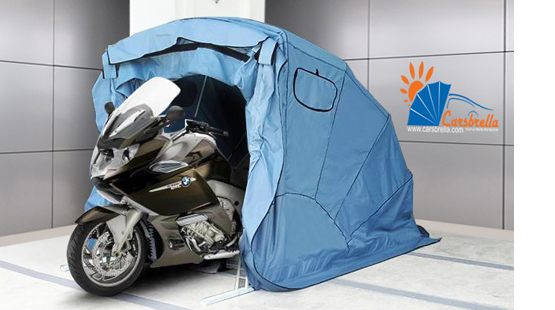 CARSBRELLA BIKE
For small to big size motorcycles
Frame made of Steel and Aluminium
Steel Frame price is 16,900

baht

Aluminium Frame price is 17,900

baht
---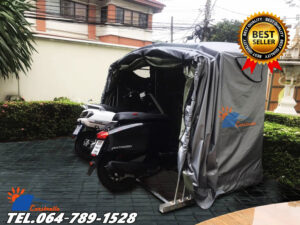 CARSBRELLA TWIN SCOOT
For small to big size motorcycles
Frame made of Steel and Aluminium
Parking for 2-3 cars
 price is 21,900

baht
---
CARSBRELLA MINI MPV
For small to large car park
The structure is made of aluminum
Saves space
Parking for 2-3 cars
price is 25,900

baht
---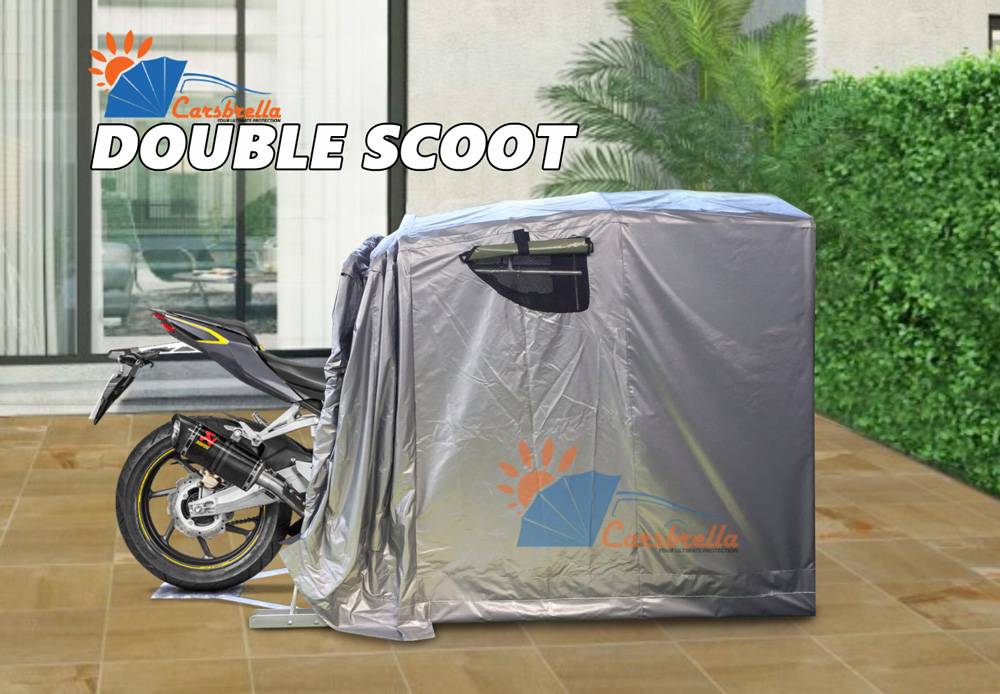 CARSBRELLA DOUBLE SCOOT
For small to medium size motorcycles
Frame made of Steel and Aluminium

Parking for two cars

Aluminium Frame price is  16,900

baht
---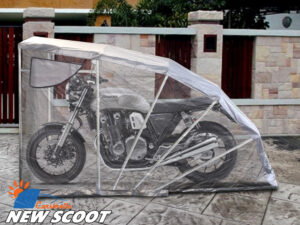 CARSBRELLA SCOOT (
clear 50%)
For small to medium size motorcycles
Frame made of Steel and Aluminium
Clear canvas for indoor parking
Aluminium Frame price is  13,900

baht
---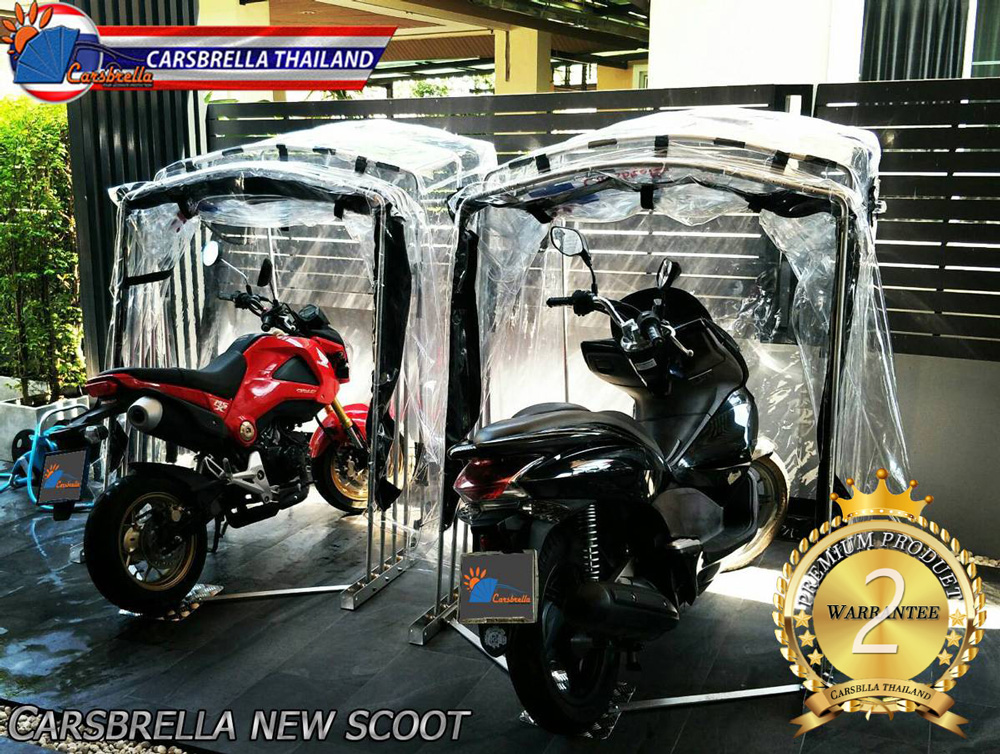 CARSBRELLA SCOOT (
clear canvas)
For small to medium size motorcycles
Frame made of Steel and Aluminium
Clear canvas for indoor parking
Aluminium Frame price is  14,900

baht
---
CARSBRELLA MINI SUNSHINE B
For small to medium size motorcycles
Frame made of Steel and Aluminium
Canvas covers the whole car.
Aluminium Frame price is  21,900

baht
CARSBRELLA RAINBOW
Suitable for small to large cars
Structure of aluminum
There are 4 sizes: S M L XL according to the size of the car
Beautifully curved structure
Starting at 32,900 – 41,900

baht
---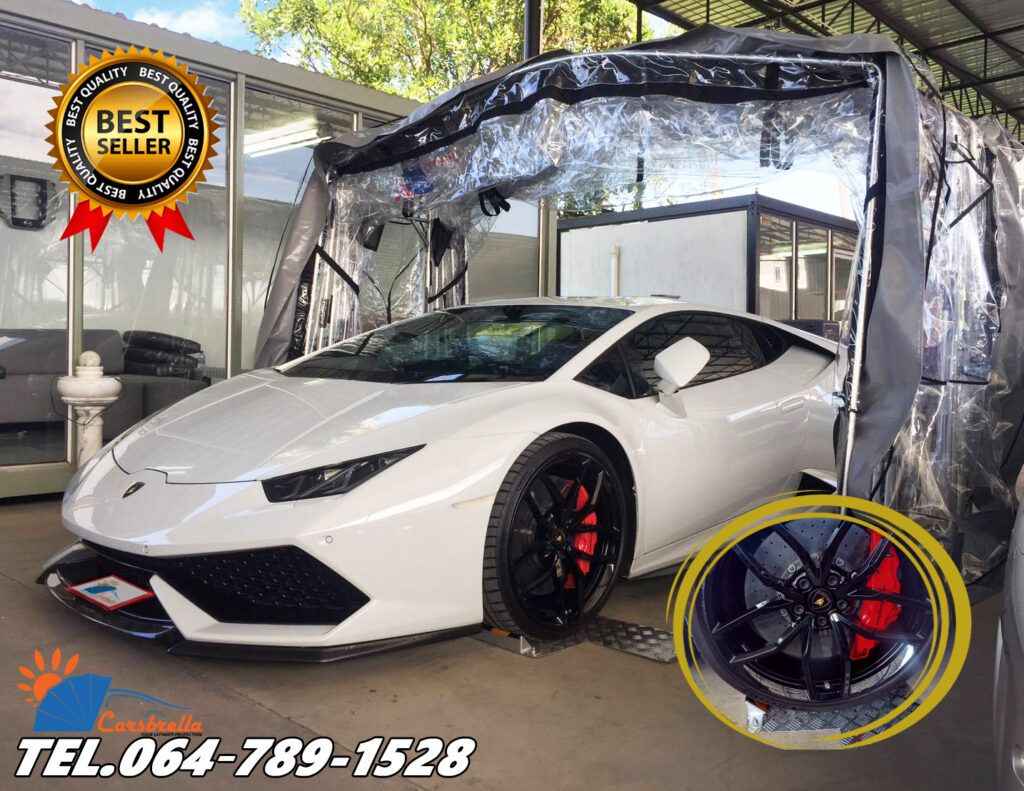 CARSBRELLA RAINBOW (clear 100%)
Suitable for small to large cars
Structure of aluminum
There are 4 sizes: S M L XL according to the size of the car
Beautifully curved structure
100% clear canvas
Starting at 37,900 – 46,900

baht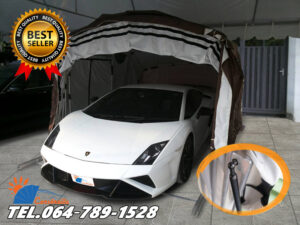 CARSBRELLA HALF MOON
Suitable for small to large cars
Special added structure thickness
S M L XL size according to the size of the car
Price from 42,900 – 51,900

baht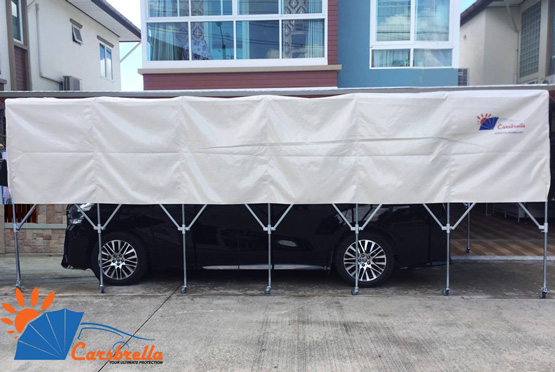 CARSBRELLA SUNSHINE A
For small to large car park
Steel Structure Galvanized Coating
Save space
Type A Price start is 21,900

baht
---

CARSBRELLA SUNSHINE B
For small to large car park
Steel Structure Galvanized Coating
Save space
Type B Price start is 27,900

baht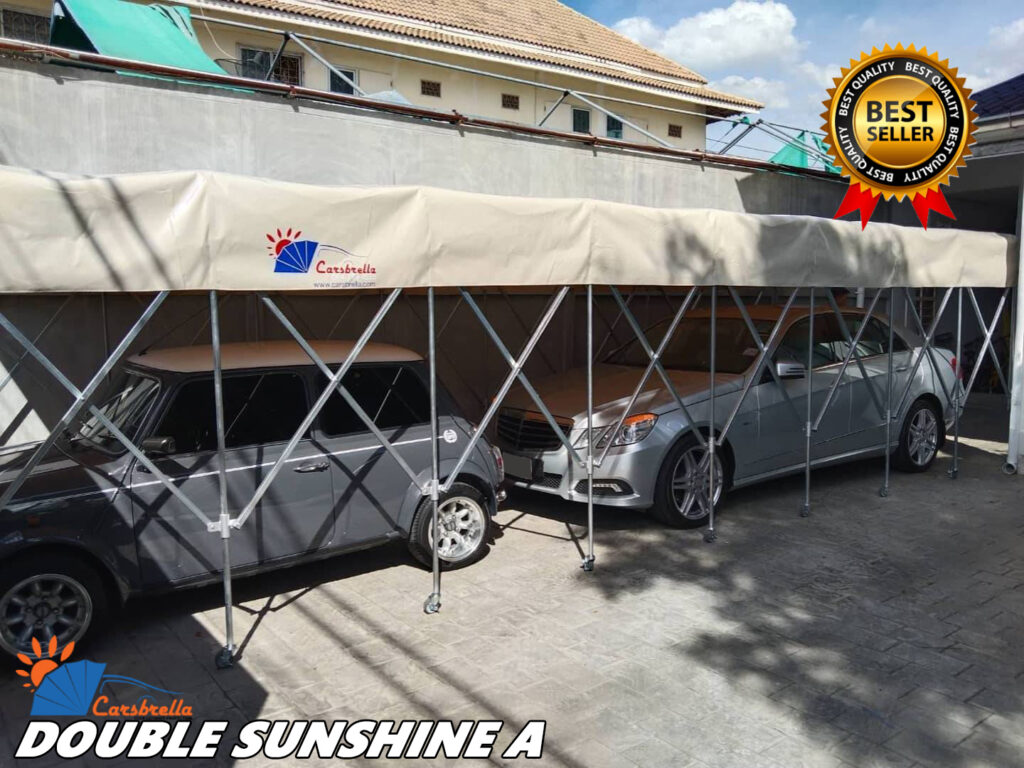 CARSBRELLA DOUBLE SUNSHINE A
For small to large car park
Steel Structure Galvanized Coating
Parking for 2 cars
Price is 49,900

baht
---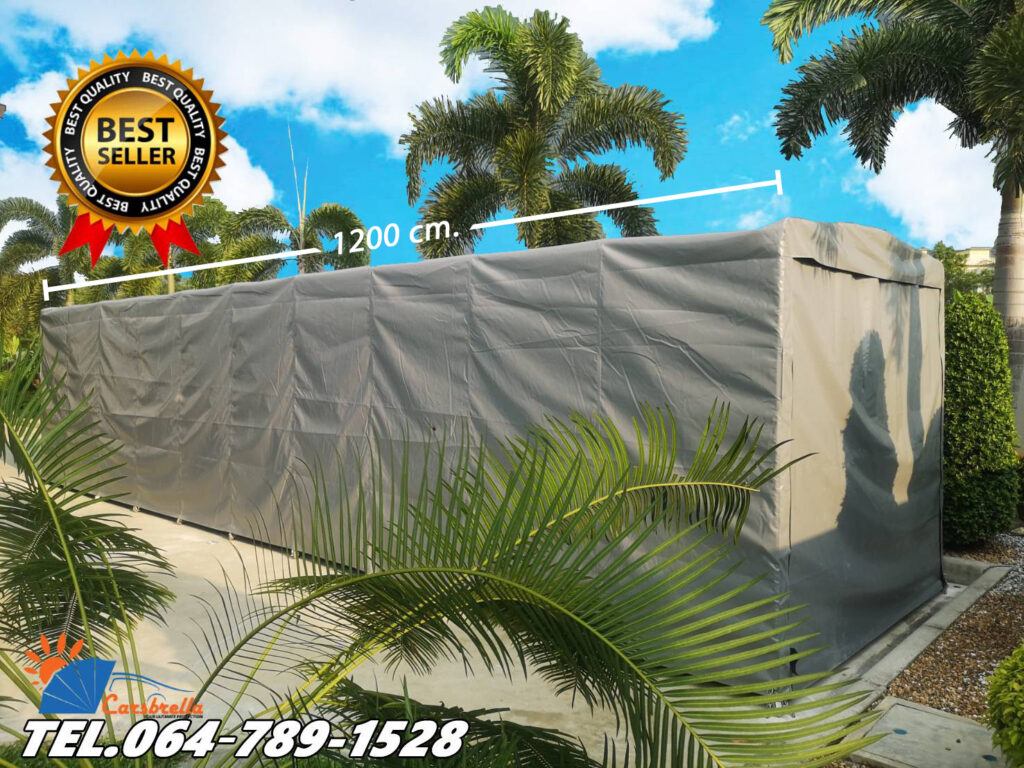 CARSBRELLA DOUBLE SUNSHINE B
For small to large car park
Steel Structure Galvanized Coating
Parking for 2-3 cars
Price is 59,900

baht
CARSBRELLA EASY
For small car park
The structure is made of aluminum
Save space And protect the car in full efficiency
Starting price 25,900

baht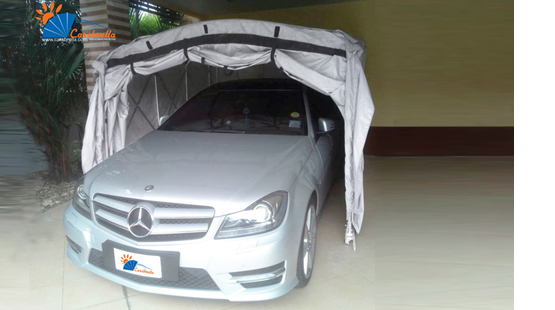 CARSBRELLA CONTAINER
For small to medium car park.
The structure is made of aluminum.
Special features are wheel to back folding time
Save space And protect the car in full efficiency
Starting price 32,900 – 41,900

baht
CARSBRELLA ECO
All ECO car models can be used
The structure is made of aluminum
This garage is suitable for indoor parking
Starting price is 28,900

baht
CARSBRELLA GRAND
For small to medium car park
The structure is made of aluminum
This Car Shelter is suitable for indoor parking
Starting price is 32,900 – 41,900

baht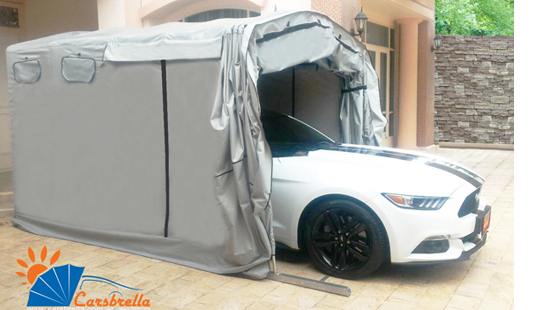 CARSBRELLA MPV
For small to large car park
The structure is made of aluminum
Saves space
Starting price is 37,900 – 46,900

baht
CARSBRELLA SUPERCAR
Suitable for small to medium cars
The structure is made of aluminum
Extra width of structure
Starting price is 42,900

baht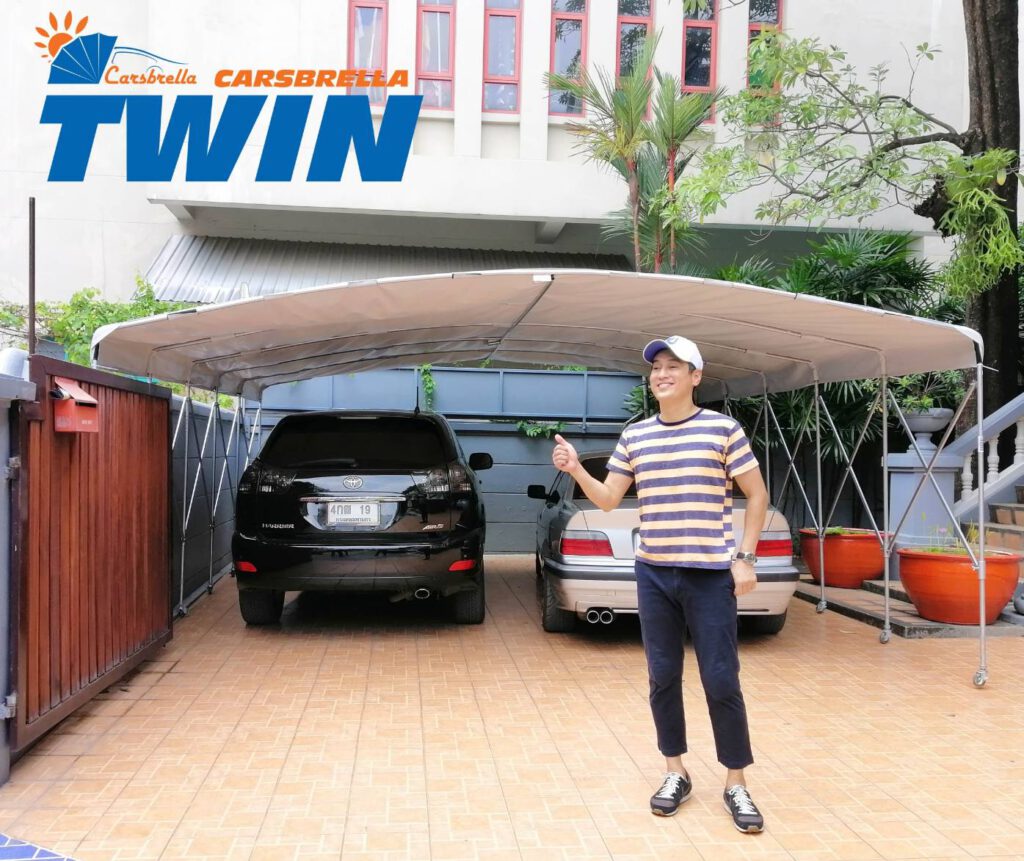 CARSBRELLA TWIN A
Suitable for small to medium-sized cars, can park 2 – 3 cars.
The structure is made of aluminum.
Special size can be designed according to needs and space saving space.
This canvas is closed to the ground. the curtain opens and closes
Starting price 49,900 baht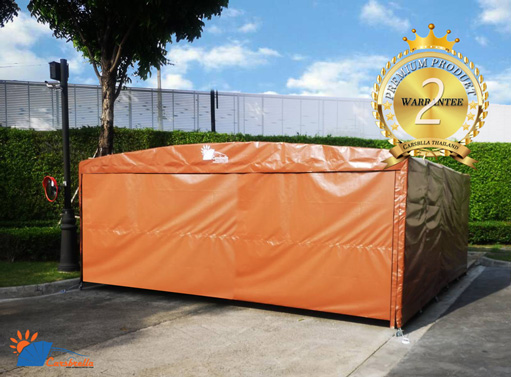 CARSBRELLA TWIN B
Suitable for small to medium-sized cars, can park 2 – 4 cars.
The structure is made of aluminum.
Special size can be designed according to needs and space saving space.
This canvas is closed to the ground. the curtain opens and closes
Starting price 59,900 baht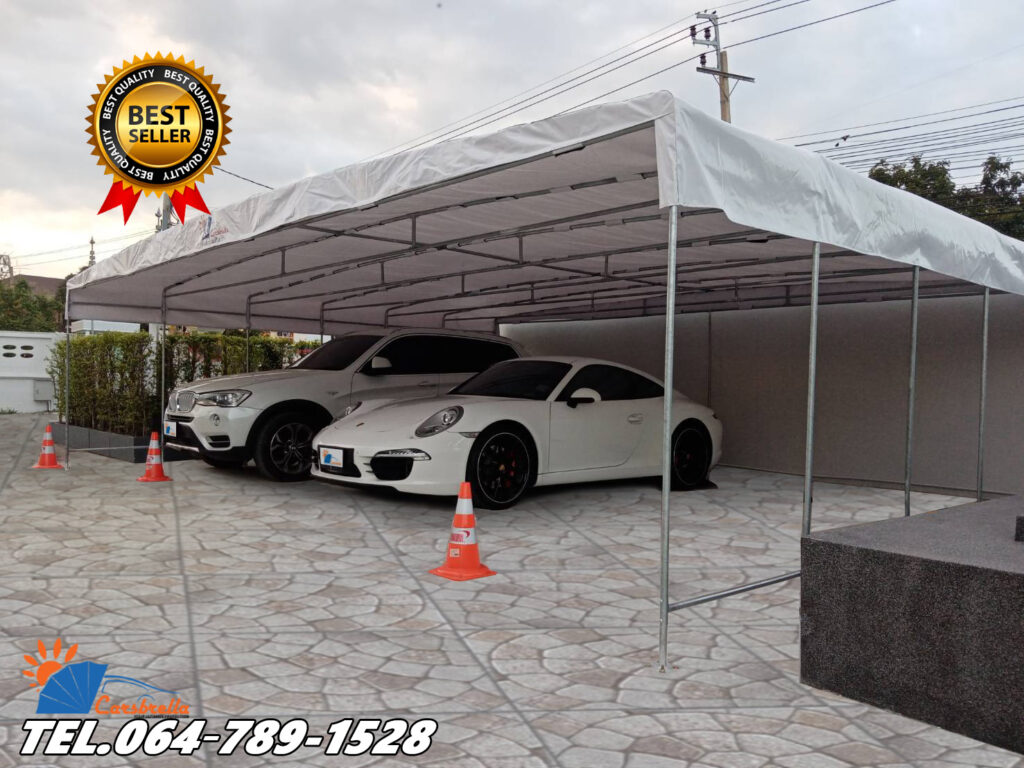 CARSBRELLA SUPER TWIN A
Suitable for small to medium-sized cars, can park 3 – 6 cars.
The structure is made of aluminum.
Special size can be designed according to needs and space saving space.
This canvas is closed to the ground. the curtain opens and closes
Starting price 72,900 baht
---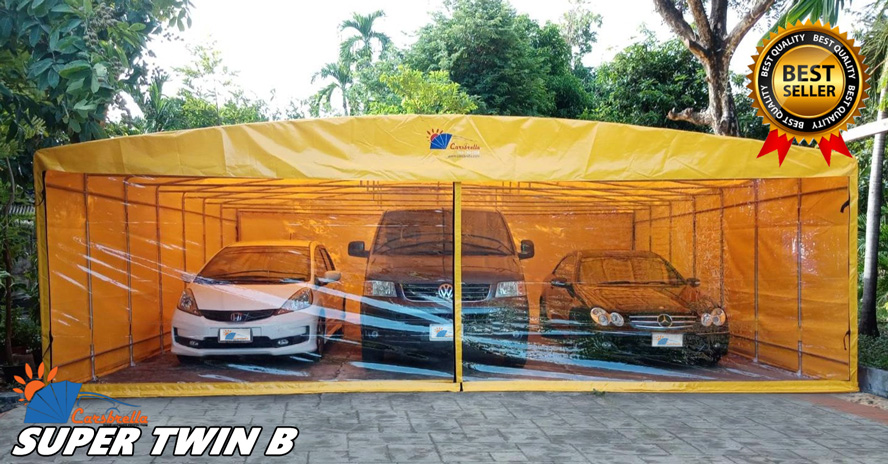 CARSBRELLA SUPER TWIN B
Suitable for small to medium-sized cars, can park 3 – 6 cars.
The structure is made of aluminum.
Special size can be designed according to needs and space saving space.
This canvas is closed to the ground. the curtain opens and closes
Starting price 82,900 baht
---
CARSBRELLA SPACE A
Can be attached to the wall

can be pulled from the wall

save space

starting price 25,900 – 34,900 baht
---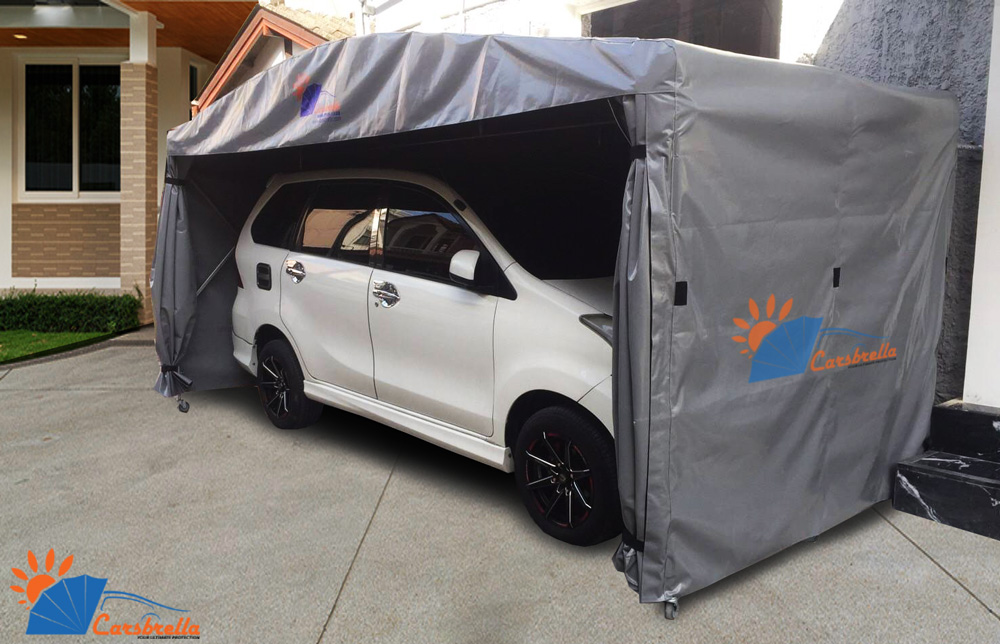 CARSBRELLA SPACE B
Can be attached to the wall

can be pulled from the wall

save space

starting price 35,900 – 43,900 baht
---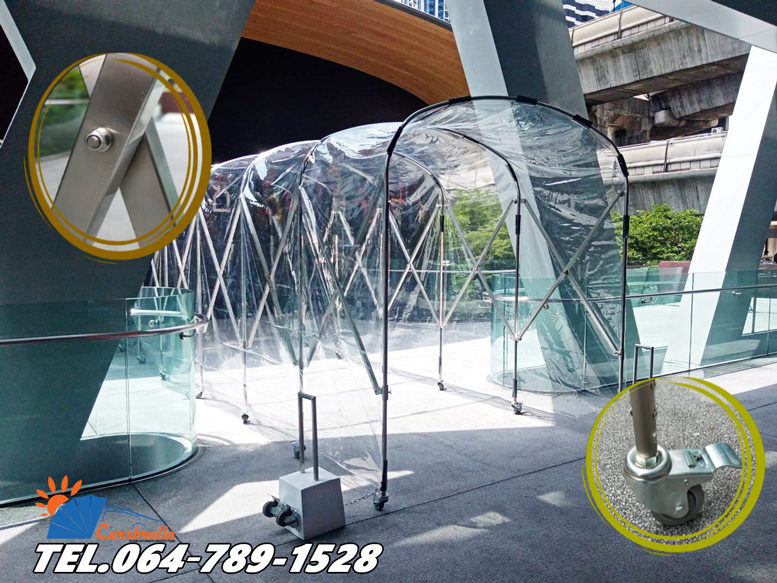 CARSBRELLA WALK WAY
corridor tunnel

clear and opaque canvas

can be designed according to the needs

starting price 21,900 baht
---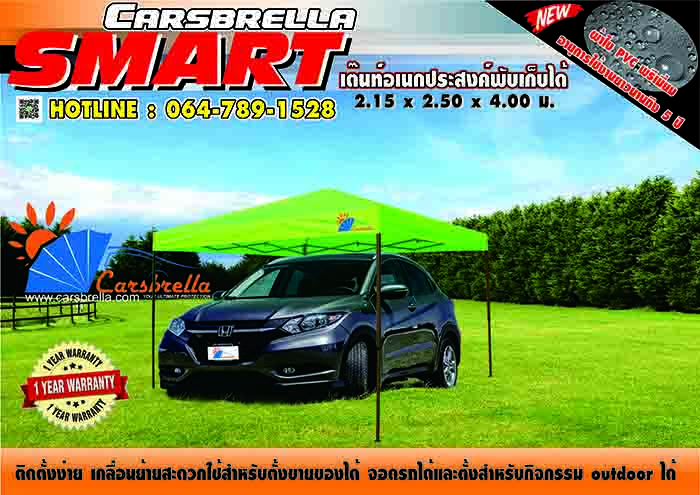 CARSBRELLA SMART
For small car park
The structure is made of aluminum
Save space And protect the car in full efficiency
Starting price 7,900

baht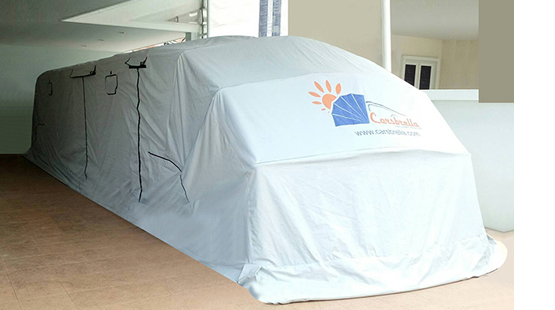 CARSBRELLA DOUBLE
Suitable for small to large cars
The structure is made of aluminum
Extra length of structure/li>
Starting price is 47,900

baht
---

CARSBRELLA A
NTI RAT FRAME A
special protection against rodents

The structure is made of 100% aluminum.

door hinge

There are a total of four sizes S M L XL.
Prices start at 32,900

baht
---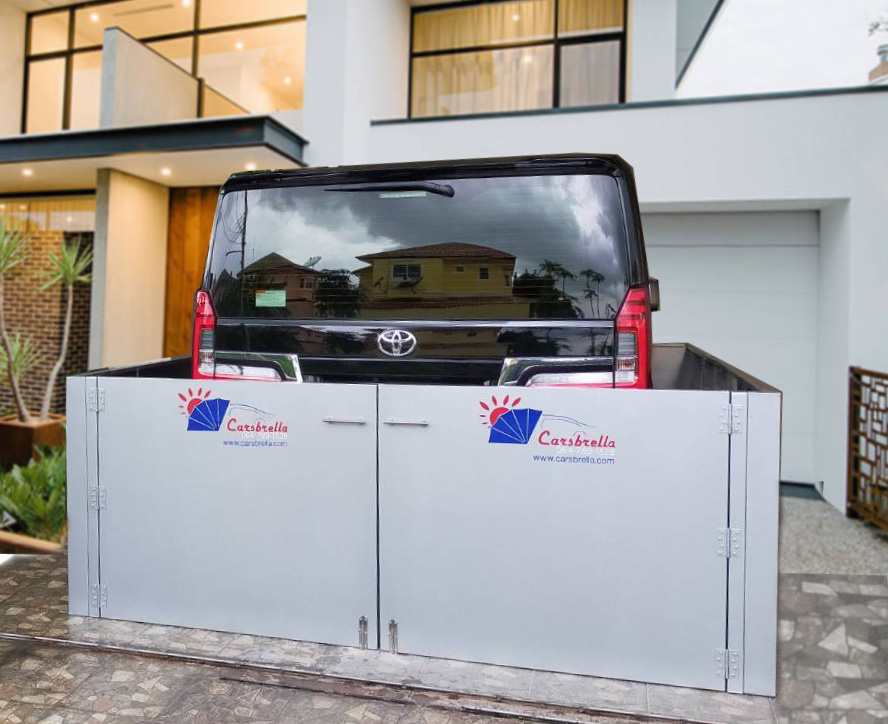 CARSBRELLA A
NTI RAT FRAME B
special protection against rodents

The structure is made of 100% aluminum.

door hinge

There are a total of four sizes S M L XL.
Prices start at 45,900

baht
---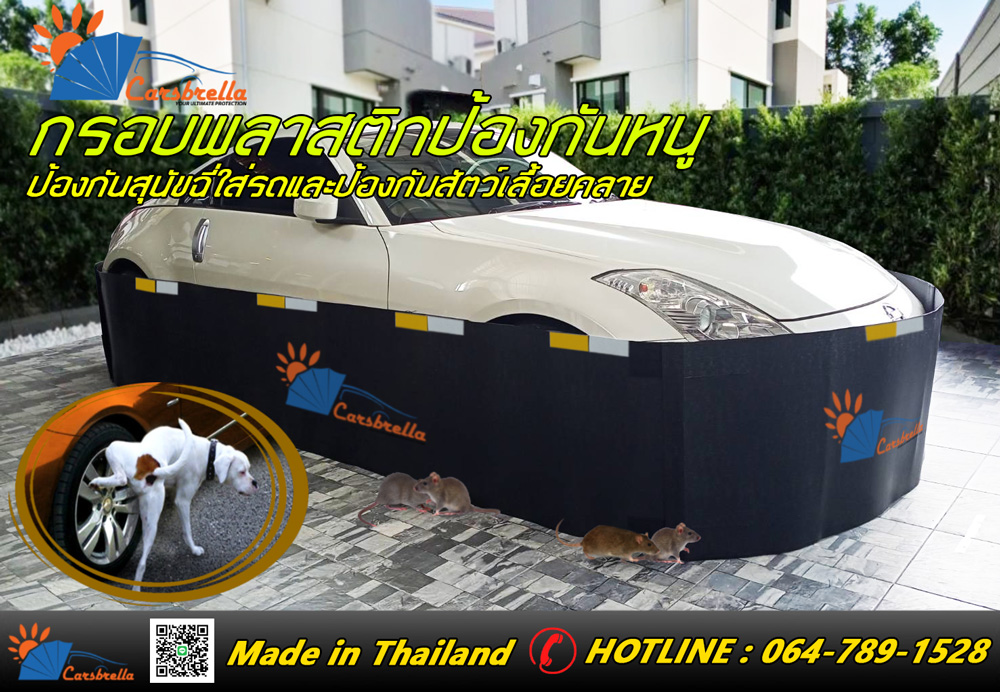 CARSBERLLA PE PLASTIC FRAME
Made of PE plastic, thickness 2.0 mm.

Prevent rats from entering the car.

The structure can be rolled up for storage.

starting price 3,999 – 6,999 baht
---
CARSBERLLA PE PLASTIC FRAME
Made from 2.0 mm thick PE plastic.

for motorbike


prevent rodents from entering the car

The structure can be rolled up for storage.

price 799 baht
---
CARSBRELLA FOOTREST
multi-purpose footrest
For traveling by plane or bus
Help make sitting more comfortable.
Suitable for long trips
 price 499.

baht
---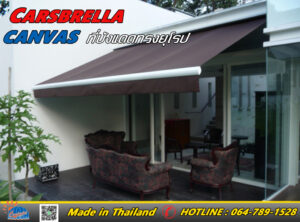 CARSBRELLA CANVAS
sun visor, rain visor

modern shape
durable material
custom design
Starting price 21,900 baht
---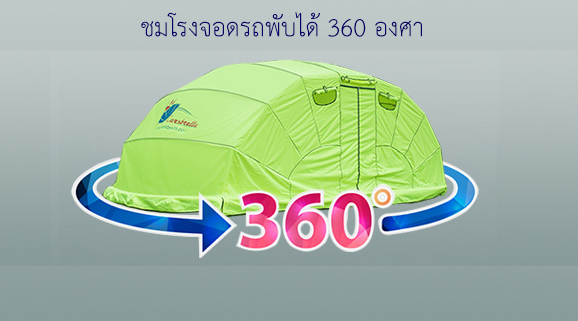 Automotive Used Folding Garage