Carsbrella Scoot
Carsbrella Folding garage for Bicycles and Motorcycles
Tips for taking care of your motorcycle or bicycles, because motorcycles are expensive. Carsbrella easy to use and durable manufacturing and distribution by Easy Image Co., Ltd. Overall, we were very pleased to have a tent this lightweight.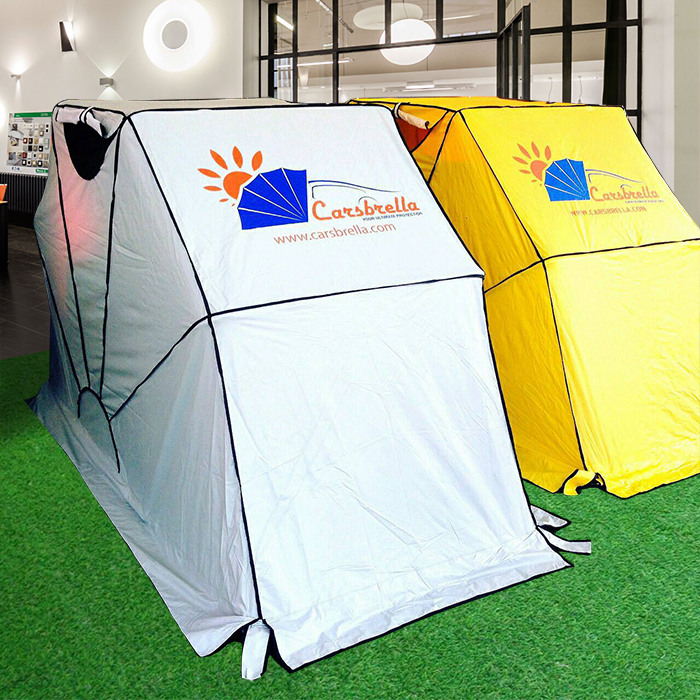 Folding Garage Bicycles and Motorcycles cover Prices
Canvas is Kunilon 100% + 32 USD

Stainless steel frame price
Stainless Steel Frame Rustproof

Canvas is Kunilon 100% + 32 USD

Dimensions
Length – 112 " (285 CM)
width – 47 "(120 CM)
Height – 61 "- (155 CM)
There are two models
1.Steel frame a rust proof coating and corrosion resistant product
2. Stainless steel frame
Fabric
Nylon Taslon Fabric This kind of fabric is immensely used in garment industries PU coating. Good waterproof, rainproof performance. Instant protection from the sun, rain, wind and sand. Protects from UV rays. Prevent leakage at sewn seams of coated.
Features
1. 100% Water Proof Material
2. Protects from dust and debris, it was easy to shake out all the dirt
3. Fully ventilated both sides so great ventilation.
4. Folding Garage Car Cover Shelter
5. Quick and easy to use
6. Base plates are welded together for stability
7. Can Lock the Carsbrella frame in closed position or Lock by Key
The Tent do not touch the Motorcycle
1. Don't worry about hot exhaust pipes melting fabric covers – there's no contact of tent to pipes.
2. No contact on opening and closing with cantilever design.
3. Non-contact means that dirt and dust are not ground into your paint from the wind rippling the Carsbrella tent.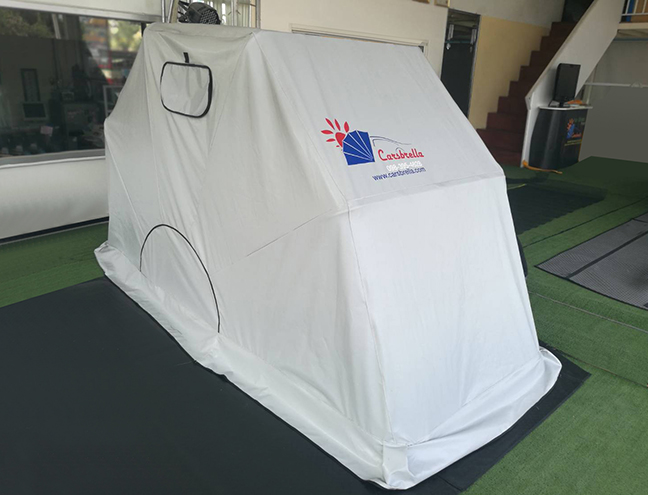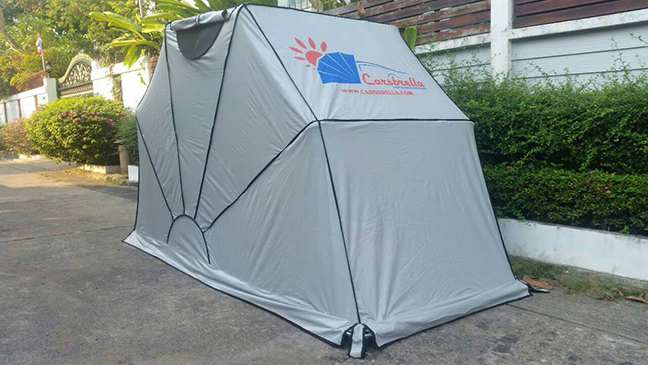 Delivered and Installed of Carsbrella Scoot